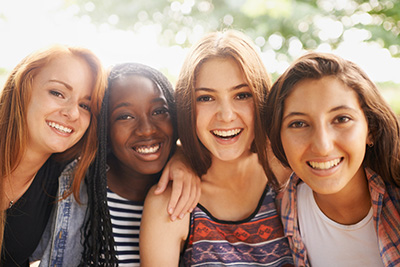 This Group Is For:
• Teens and young adults (15-24) who need help navigating the stressors of high school, college, and transitioning to working full-time.
• Those struggling in relationships with peers; pressures from school, sports, or work; or issues with self-worth and comparison.
• Those who are ready to find healthy ways to manage these stressors, and minimize the desire to resort to maladaptive behaviors such as disordered eating, substance abuse, or self-harm.
After The Six-Week Group They Will Have The Tools To:
• Handle life stressors in a way that is both healthy and productive so that they can be successful in school, relationships, and life.
• Manage their mood, anxiety, and unwanted emotional states so that they can be happy and at peace.
• Reach their full potential in life with the coping skills to deal with anything that may get in their way.
Group Details:
• Closed Six-week group, one hour per week for 6 consecutive weeks
• Each week will cover a different topic including, but not limited to handling pressure at school, social media and its effects on self-worth, coping skills for managing stress, tools to improve relationships, challenging all-or-nothing thinking, emotion regulation, and mindfulness.
• Next session will start late Spring 2019
• $180 for the full 6-week group
• Payment plans available upon request
• Led by Katie S. Frauenfelder, MA, PLPC, NASM CPT, therapist at The Center for Mindfulness & CBT
Katie is offering FREE phone consultations to answer any questions you have about the group, and to help you decide if the group would be a good fit for you (or your child). Call her at 314-561-9757 ext. 703 or email her at katie@mindfulstl.com today to schedule your consultation or ask any questions you have!

If you're ready to go ahead and register, click the button below to use our secure online registration.


Katie is leading another new group at The Center for Mindfulness & CBT for teens and young adults. Establish Balance and Freedom from Disordered Eating starts March 28th and is enrolling now.