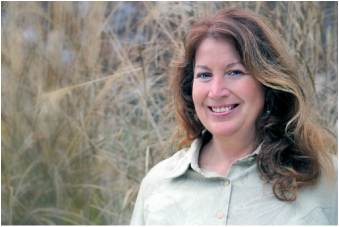 Mindfulness is the practice of present moment, non-judgmental awareness of one's life experience. MBSR, based on the work of Jon Kabat-Zinn and the University of Massachusetts Medical School's Center for Mindfulness, is taught at integrative health centers, universities, and teaching hospitals worldwide.
Backed by neuroscience and ancient compassion based practices, this highly participatory, evidence based program combines meditation, mindful movement (gentle yoga), group discussion, and inquiry in a supportive learning environment to teach class participants how to use mindfulness to relate differently to stress.
Practicing this powerful, integrative approach tapping into and mobilizing innate inner resources for healing and well-being empowers participants to explore habitual patterns of thinking, feeling and acting, while learning practical ways to integrate mindfulness into daily life, and, to build and sustain a personal mindfulness practice.
Studies indicate that mindfulness-based stress reduction programs can reduce anxiety and increase general well-being and overall happiness.
Mindfulness can be successfully learned and practiced by people of all backgrounds. No prior experience is necessary.
MBSR 8-week course offered at The Center for Mindfulness & CBT : 10845 Olive Blvd. Suite 150 St. Louis, 63141
SCHEDULE:
Intro class: 9/8 1:00-2:30 PM
Eight Classes meeting on Sunday afternoons 1:00-3:30 PM (and silent retreat on Sunday, October 27th)
9/15, 9/22, 9/29, 10/6, 10/13, 10/20, 10/27*, 11/3 and 11/10.
* all-day silent retreat 9AM to 3 PM
COST: $275 or need-based sliding scale
Contact Dr. Kloeckner at jeannekloeckner@gmail.com to discuss the sliding scale.
TO REGISTER:
You can register online through our secure registration site. After you've completed your registration, you'll receive an email with all the details about the upcoming course.
Or contact us directly:
Andrea@mindfulstl.com or (314) 561-9757, x718
FACILITATOR:
Dr. Jeanne Kloeckner, a practicing occupational therapist for over 38 years and a yoga instructor for 23 years, trained in MBSR at the University of Massachusetts Medical School Center for Mindfulness. Dr. Kloeckner is the founder of Mindful Solutions StL.