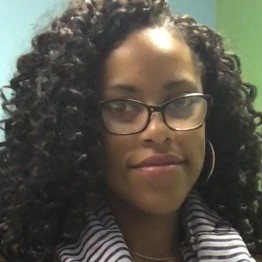 Dr. Foster is a licensed clinical psychologist who received her doctorate in March of 2015 from the APA accredited American School of Professional Psychology at Argosy University: San Francisco Bay Area. She completed her pre-doctoral internship at the County of Orange Healthcare Center's Youth Reporting Center, a day treatment facility for school aged probationers. She spent her post-doctoral residency working with adult offenders at Farmington and Potosi Correctional Centers in Missouri. In addition to her work at the Center for Mindfulness and CBT, Dr. Foster currently works as a Clinical Psychologist in the Child Development Center of a Federally Qualified Healthcare Center (FQHC) in St. Louis City.
In addition to her doctorate in clinical psychology, Dr. Foster obtained a master's degree in sociology from the University of Central Missouri and spent two years working as a case manager for a contracted agency with Missouri Children's Division. Dr. Foster is passionate about the assessment and treatment of children who have experienced abuse and/or neglect, as well individuals who are or have spent time in the Missouri foster care system.
Dr. Foster specializes in the treatment of adolescent and adult mood and behavioral disruptions, chronic mental illness, and familial discord. She also specializes in the treatment of issues related to unstable self image, unstable interpersonal relationships, fears of abandonment, and difficulties coping with past traumatic experiences. Dr. Foster utilizes an integrative approach to her treatment of children, adults, and families. Her treatment techniques are an integration of Cognitive Behavioral Therapy with Dialectical Behavioral Skills Training, Positive Psychology, Motivational Interviewing, and Narrative Therapy.
Dr. Foster is in network with Anthem BCBS, United Healthcare and Medicare, and also bills as an out-of-network provider.  She offers a sliding scale for those who qualify.  To schedule an appointment call her directly at 314-326-7811 or 314-561-9757 ext. 715  or email her at jennifer.marksfoster@gmail.com.