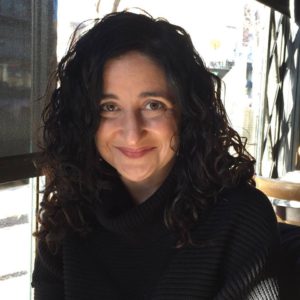 Sarah (pronouns: she, her, hers) received her MSW from University of Missouri-St. Louis. In addition, Sarah holds a master's degree in communication from Saint Louis University where she has served as adjunct faculty since 2001.
In her individual therapy practice, Sarah welcomes adults aged 18 and older experiencing anxiety, depression, workplace stress, and distress related to past trauma, including sexual abuse. Sarah employs a collaborative, strengths-based approach to therapy, engaging her clients in their therapeutic treatment plan and process and tailoring the approach to their unique needs and goals. Sarah leverages a combination of therapeutic modalities including Mindfulness and Cognitive Behavioral Therapy (CBT) as well as psychoanalytic and humanistic approaches when appropriate.
One of Sarah's areas of specialty is gender identity exploration. She promotes an affirming practice where clients of all ages, including children, adolescents and adults, feel supported in their journey to discovery.
Throughout her MSW program, Sarah focused her clinical coursework on transgender and gender non-binary clients, and currently provides educational trainings and presentations to clinicians working with this population. Sarah previously served, for seven years, on the board of directors for PROMO, Missouri's statewide LGBT advocacy organization, and she is currently a member of the American Association of Sexuality Educators, Counselors and Therapists (AASECT) and the World Professional Association for Transgender Health (WPATH).
As a recipient of the Behavioral Health Workforce Education and Training (BHWET) grant, Sarah completed her concentration practicum in acute behavioral health at SSM Health – DePaul Hospital, and spent dedicated time working with the emerging adult population. Both during her practicum and subsequently, as a social worker on the inpatient behavioral health units, Sarah gained experience in crisis intervention, conducting bio-psycho-social-spiritual assessments and facilitating group and individual therapy. Sarah also completed a practicum at Provident's Life Crisis Services where she received Applied Suicide Intervention Skills Training (ASIST) and leveraged this model to conduct suicide assessments and interventions when responding to hotline calls, including Lifeline, the National Suicide Hotline. In her current position as a therapist at CenterPointe, Sarah works with a multidisciplinary team to deliver Transcranial Magnetic Stimulation (TMS) to clients with a persistent history of depression TMS uses magnetic fields to stimulate nerve cells in the brain and improve symptoms of depression. This FDA-approved non-invasive therapy is designed specifically to help depressed individuals who have not achieved relief through pharmacotherapy.
To make an appointment with call 314-561-9757 X720 or email sarahebruno@gmail.com