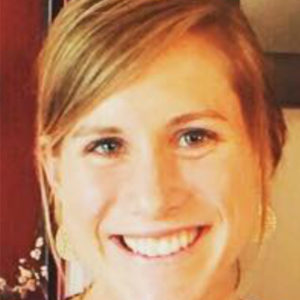 Sarah Kruger, LMSW, RYT, received her B.A. in Psychology as well as her Master of Social Work degree from the Brown School of Social Work at Washington University in St. Louis.  She completed her clinical internship with the Schiele Clinic at the St. Louis Psychoanalytic Institute.  She is a current member of the Advanced Psychodynamic Psychotherapy Program at the St. Louis Psychoanalytic Institute.   Sarah provides psychotherapy for adolescents, adults and families experiencing difficulties with anxiety, depression, stress, relationships and life transitions.  Sarah has a special area of interest helping people with eating disorders and body image issues.
Sarah is a trained and certified yoga instructor, and places great value on the intimate connection between the mind and body.  She offers Mindful Flow Yoga classes for individuals, couples, groups, businesses and schools.
Sarah integrates yoga and evidence-based mindfulness techniques with cognitive behavioral practices as part of her treatment protocol. Using a strengths-based and supportive approach, Sarah collaboratively works with clients to achieve their therapeutic goals and reestablish their authentic selves. 
Sarah offers a sliding scale.  To make an appointment, call 314-561-9757 x709 or email sarahnkruger4@gmail.com.