Remote Therapy Video Demonstration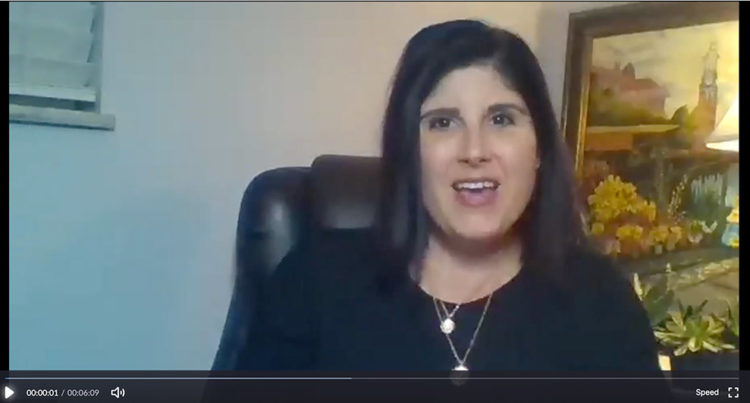 Due to the current pandemic, most mental health providers are using online video sessions to provide the services that you normally receive in the office.
Luckily with all of the technology that we have today, there are a number of Health Insurance Portability and Accountability Act (HIPAA) compliant websites and apps we can use for these sessions, so your privacy is protected.
Some people have reservations or anxiety about this remote therapy, also known as "telehealth," so we made this short video to demonstrate how easy it is to do. Most people who have done telehealth find their anxiety lessens during the first session as they realize the online session is similar to sitting in the therapist's office. They experience the same benefits as if they are in an in-person therapy session.
Here are some tips to make the experience go as smoothly as possible for you, and to help you get the most out of your sessions.
Find a private, quiet space in your home (or even your car if you need to) where you won't be disturbed by other people or pets.
Choose a device to use that has a camera and microphone. Most laptops and tablets have these already, and some desktops do as well, but if they don't you can add them separately. If you don't have a computer or tablet that you can use a smartphone will work as well, but it's a good idea to find a way to prop your phone up so that you don't have to hold it throughout the whole session.
Test out your equipment ahead of time by following the link that your clinician gives you to make sure that your camera and microphone are working, and that you have a strong enough internet connection in the area that you're in.
Turn off the notifications on the device that you're using so that you don't get distracted during the session with beeps, dings, or vibrations.
Make sure that your clinician has your phone number so that they can call you if either of you are having technical or other difficulties.
Log into the session a few minutes early so that you are ready to start when your therapist arrives, and so that you can manage any last minute technical issues that may arise.
Make yourself physically comfortable by leaning back in your chair or on your couch so that you can feel as relaxed as possible. Make sure that you can see the screen well and that the camera is picking you up, but you don't need to be super close to the computer. Try to simulate how close you'd normally sit to your therapist, or if you haven't been to therapy before, how close you'd sit to a friend or family member who you were talking with.
Take a few deep breaths while you're waiting for your therapist to arrive, and remind yourself that it's normal to feel nervous whenever trying something new. One of the benefits of telehealth is that it helps you learn to become more comfortable with new and different things.
When your therapist arrives try to focus your full attention on your therapist rather than looking at yourself in the corner of the screen. Often you can adjust the view or layout so that you are very small on your screen, or you can take a post-it note and cover yourself up so you are not distracted by seeing yourself on the screen. 
After a few minutes you will likely become less focused on the fact that you are looking at a screen, and you will be able to focus on what you want to get out of the session. If you're worried that you won't remember everything you want to talk about, you can make a list ahead of time and bring it with you to your session.
While video sessions are recommended because they give you and your therapist the face-to-face interaction that you are used to in your sessions, if this is too hard for you right now ask your therapist if you can start with phone sessions. Most insurance companies are now paying for video sessions, and some are paying for phone sessions. If you normally use insurance for your sessions you can call your insurance company and ask what they will approve.
Remember that while this situation is temporary, we don't know how long we will need to continue social distancing so it is not a good idea to postpone your sessions until your therapist is back in the office. Your mental health is a priority, especially during this time when so much else in your life is changing and uncertain. If you're unsure whether telehealth will work for you, why not just give it a try and see what you think? What do you have to lose?