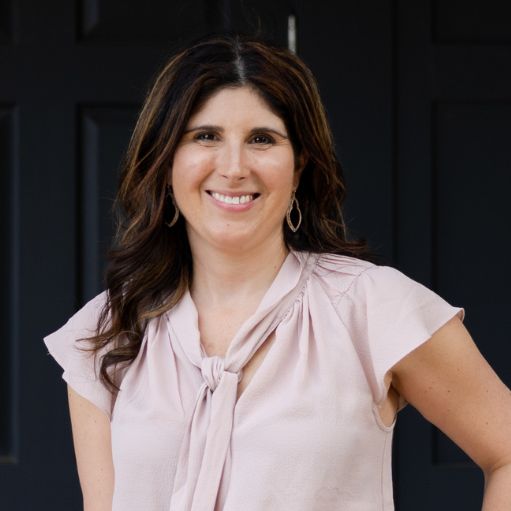 Dr. Chackes, Clinical Director,  is a licensed psychologist who specializes in the treatment of children, adolescents, and adults with anxiety and related disorders. She received her doctorate degree in clinical psychology from the Illinois School of Professional Psychology in Chicago in 2005, and completed a Postdoctoral Fellowship at St. Louis Behavioral Medicine Institute (SLBMI)'s Anxiety Disorders Center. She worked as a staff psychologist with the Anxiety Disorders Center for six years, further developing her specialty in empirically based treatments for anxiety and anxiety related disorders, including Cognitive Behavioral Therapy (CBT), Exposure and Response Prevention (E/RP), Habit Reversal Training (HRT) and Comprehensive Behavioral Intervention for Tics (CBIT). While at SLBMI, Dr. Chackes was also part of the Forensic Evaluation Division, where she was trained in conducting psychological evaluations for attorneys, and giving expert witness testimony.
Dr. Chackes went into private practice in 2012 at Clayton Behavioral. There, she continued in these areas of expertise, treating Obsessive Compulsive Disorder (OCD), Social Anxiety Disorder, Generalized Anxiety Disorder, Agoraphobia, Specific Phobias, Post Traumatic Stress Disorder (PTSD), Separation Anxiety, Selective Mutism, Hoarding, Tricholtillomania, Skin Picking Disorder and Tic Disorders. Dr. Chackes runs treatment groups for Body Focused Repetitive Behaviors (BFRBs), such as Trichotillomania and Skin Picking. She co-developed the Mindfulness Based Cognitive Therapy program at Clayton Behavioral, and taught Mindfulness classes for children and teens. She currently also conducts forensic evaluations to assist attorneys in answering questions for the courts regarding diagnoses, treatment needs, mental injuries resulting from trauma, and sentencing mitigation.
Dr. Chackes accepts most major insurances and can also be seen as an out-of-network provider.
Insurance Accepted:
Aetna
Anthem Blue Cross/Blue Shield
Cigna
United Healthcare
Medicare
To make an appointment please call 314-561-9757 x701 or email her at lchackes@mindfulstl.com.